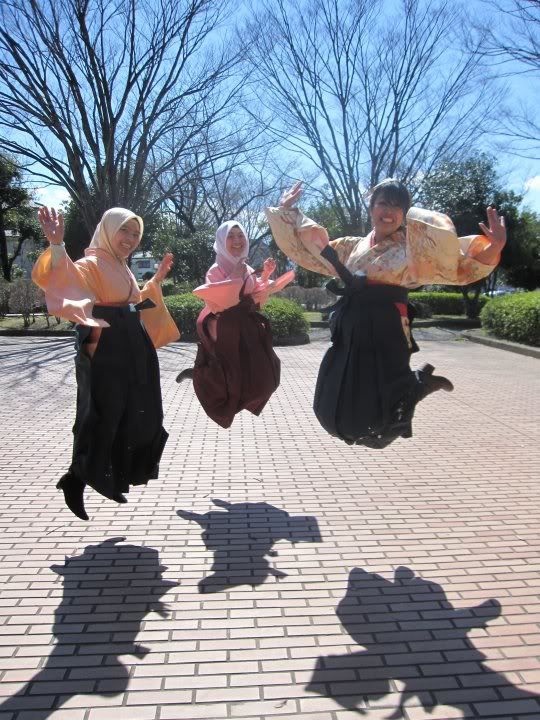 I've graduated!!!
Yesssss..5 years in japan really thought me new life n experiences
As u can see we didnt wear robe like u all always did
instead we wore 'hakama' a combination between kimono n long skirt
its sad for me to leave japan because
its been part of my adult teenager life
goodbye to 5 years dream n lets the reality begin..huhu (menci)
nway im back already in my home sweet home, kota damansara
to my long lost friends, do contact me via email to get my newphone number
i misssssssssss u girlssssssssssss
n this is my degree ;)
during graduation ceromony
can u see our beautiful malaysia flag there
really proud of it !!
me n my beautiful japanese friend ;)
more pictures at my facebook
p/s next post : my DIY project!
love
U